Templetree invited Bangalore-based crafter, Sonal Shah to write all about her decoupage project…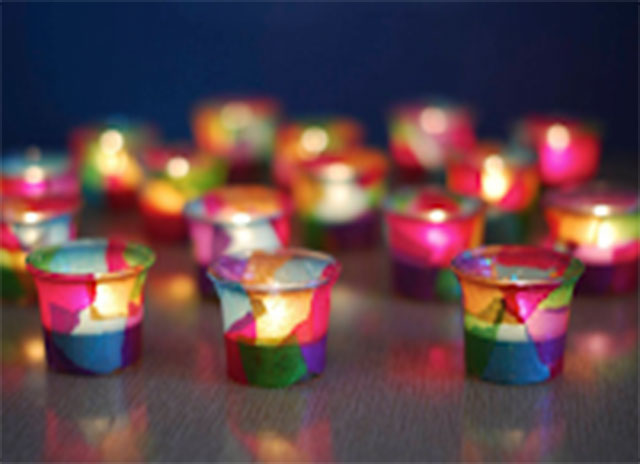 I'm Sonal Shah… I've lived in Bangalore since the last 17 years. Basically, I'm a homemaker but, at the same time a very passionate artist and a crafter. My forte is glass painting but off late I am into Decoupage and Mixed Media too.
I have a fetish for beautiful designed and textured papers & I was delighted to discover the fabulous collection of handmade paper at Templetree. When I saw the Christmas paper at the Templetree store, I was inspired to use them to make Christmas candle stands. Hope you will try these out too!
I do conduct workshops for Decoupage and Mixed Media.
You can have a look at my work on:
To add a little bit of more Christmasy touch, I added a jute twine along with small golden bells. Voila, the beautiful candle stands were ready!